Best ETF Portfolio
June 20, 2018
David Fingold from Dynamic Funds believes that the best areas to invest in order of importance are:
Technology (QQQ)
Consumer Discretionary (XLY)
Health care (XLV)
When looking at the history of these ETFs, I found that David is correct, these areas DO perform much better than the S&P over many years. Investors could choose one of these three which is the most unloved in the past year. Outperformance, however, comes at the cost of higher volatility. Like always, there is no free lunch when investing.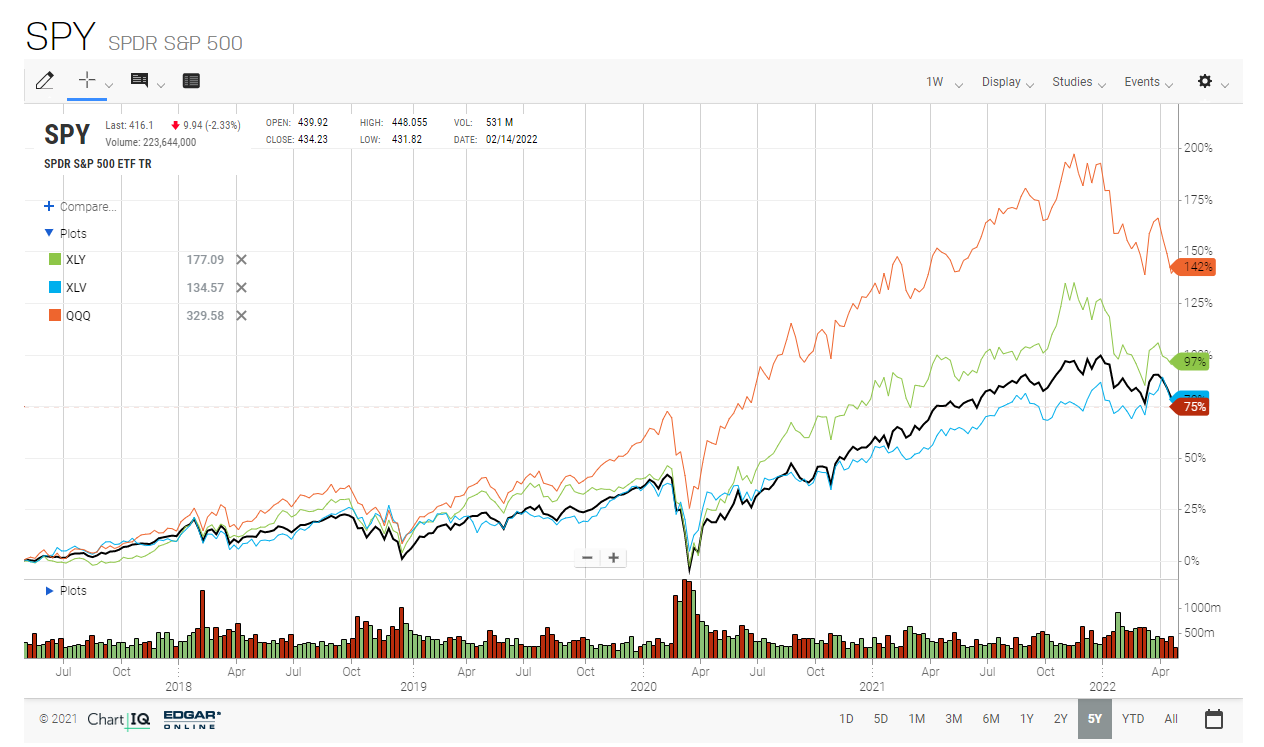 Technology (QQQ) and Consumer Discretionary (XLY) have underperformed over the last year and could be a buying opportunity at some point. The difficulty is determining when to buy.